GSS General presentation Eubiq concept
The GSS Eubiq system
The Eubiq Concept, the world's first-of-its kind electrical power outlet system that is practical, safe and simply beautiful.
Our innovative track capable system allows you to add, remove and reposition power outlets anytime anywhere - by just a simple twist.
Our extensive range of architecturally versatile tracks are designed for use in a wide range of applications
in the residences: kitchens, living rooms, bedrooms, offices ..
in the tertiary sector: offices, meeting rooms, showrooms, laboratories ...
in the commercial field: hotels, restaurants, seminar rooms, exhibition stands, etc.
Free yourself from the limitations of conventional system and embrace the freedom of Eubiq – because electrical power is now everywhere you want it to be.
Henceforth, your electrical outlets will always be in the right place!
The power track is installed and electrically powered at one end. Eubiq accessories (sockets, universal adapters, USB chargers, lamps) are positioned on the power track at the desired location.
The installation is facilitated and this represents a considerable saving of time. No need for electrical knowledge to install, add or move a power outlet.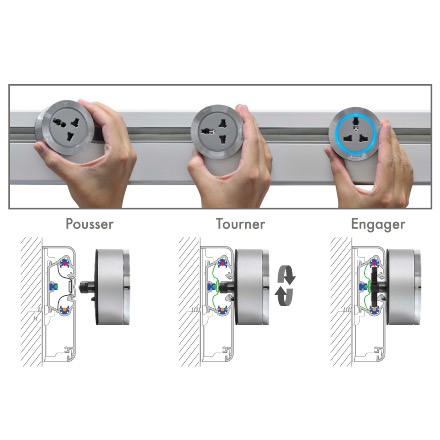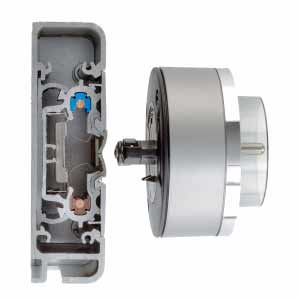 View of the plugged-in socket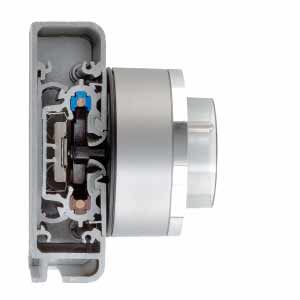 Safest system - GSS (Grounded Sentry Shutter)
GSS (Grounded Sentry Shutter) System is a patented safety feature found in all Power Tracks and the Wall Sockets. It effectively grounds all conductive objects that come into contact with the power track, making it virtually impossible for any hazardous 'shock'.
Eubiq products are designed to the essential international electrical safety standards. They meet the European IEC standard, the French NF standard, the Singapore standard (SS), the India standard (IS), the British standard (BS), the Malaysia stanard (MS), the SASO standard ...
Eubiq has certification from many reputed laboratories in many countries : TÜV SÜD PSB Corporation, ASTA BEAB, Testing & Certification Australia (TCA), GOST.R Russia, Intertek ETL-Semko, Korean Testing Laboratory (KTL), JET Laboratory, Underwriters Laboratory (UL), DEKRA Certification B.V., IMQ, etc.